Starting a website with random blogging ideas was probably successful at some point, like in 1996 (when blogging became a thing). But please remember that the most important thing in blogging is consistency, and topic relevancy. 
How Successful Can You Be With Random Blogging Ideas?
The success of a blog depends will depend on many factors. Most importantly the quality of your blog content will be the major determining factor of your success, if you write about nonsense; your blog will seem nonsensical.
Another important aspect is the consistency of posting, this will determine the speed at which you reach your success. Posting once won't make you hundreds of dollars overnight. A couple of other factors include your level of engagement with readers, and your promotion and marketing strategies.
Random blogging ideas can be a great way to keep content production high, especially if you are just typing things off the top of your head. But it could be ineffective to some extent, because you can end up writing about many unrelated things.
It's important to keep your content around the same kind of topic. So if you have a blog about Anime cartoons, you could write all kinds of different articles about anime, but you shouldn't venture into an entirely different topic on that site or you'll risk wasting your time (because it might not get any ranking authority).
Random blogging ideas can be very successful when executed properly. For example, if you have a beauty blog, you might have a random beauty tip you can write about – and that subject would still fall under the beauty category.
Random blogging ideas will certainly help attract new readers, potentially generate income for your online business, and can eventually establish brand recognition. Additionally, by experimenting with different types of content and topics, you can discover what resonates most with your audience, what is getting more traffic, and work towards providing value in that blog niche.
Ultimately, the success of a blog depends on the amount of traffic it's able to garner, and how effectively it can keep and engage its readers. As long as you can make your content engaging, informative, and relevant, you can achieve great success with random blogging ideas.
The Blogging Success Society ✨
Join a group of fellow bloggers that are on a mission to make their first 1K a month blogging, and beyond!
The Blogging Success Society is designed to help bloggers with accountability, strategy, and resources to get your site from No income to bringing in a positive cash flow.
We host $$$ challenges each month, have a weekly LIVE group coaching session, accountability checks, and so many more resources for new and seasoned bloggers alike!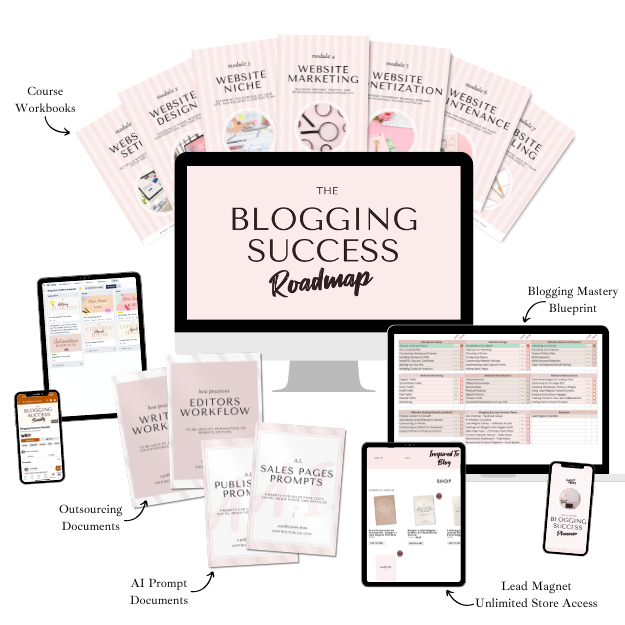 Want to Up your Blog Strategy?
Inspiredtoblog.com has an awesome top-tier membership program, where bloggers come together in their pursuit of passive income businesses. The coach and host, Josie P. is a two-time monetized blog owner, and broker. She's sold over 60 websites in 2022, and continues help people get into the business of blogging.
You can learn more about the Blogging Success Society here. If you are new and just starting, there is also a program for beginners. You can find more details towards the end of this article.
Here's 60 Random Blogging Ideas and a FREE Cheatsheet
If you decide to move forward with publishing some random blogging ideas, look no further. Below we have an extensive list with ideas that could be used for your next blogging venture or post.
Download, print, and post this cheatsheet on your wall or cork-board to keep these random ideas handy, when you have nothing to blog about, or feel like being random!
Your favorite hobbies or interests
Travel experiences or destinations
Reviews of books, movies, or TV shows
Your favorite recipes or cooking tips
Fitness and wellness tips or routines
DIY or home improvement projects
Personal finance or budgeting advice
Beauty or fashion trends and products
Parenting or family life
Inspirational stories or quotes
Career advice or job search strategies
Political or social issues
Mental health and self-care tips
Sports or athletic events
Nature and environmental conservation
Art and design inspirations
Music or musical performances
Productivity or time management strategies
History or historical events
Pop culture or entertainment news
Local news or events in your community
Inspirational or motivational speeches
Language learning tips or resources
Entrepreneurship and business tips
Gardening or outdoor activities
Photography or photojournalism
Science or scientific discoveries
Animal care and pet ownership
Personal growth and self-improvement tips
Volunteer work or charity causes
Fashion trends and accessories
Cultural traditions and customs
Travel photography and destination recommendations
Reviews of gadgets or technology
Education and learning strategies
Food culture or regional cuisine
Adventure sports or outdoor activities
Food or wine pairings
Reviews of apps or software
Political satire or humor
Interior design and home decor
Relationship advice or dating tips
Celebrity gossip or entertainment rumors
Cryptocurrency and blockchain technology
Car reviews and automotive news
Animal rights or animal welfare activism
Environmental activism or sustainability tips
Humanitarian causes or charities
Travel tips for budget-conscious backpackers
Mindfulness and meditation techniques
Health and wellness products or supplements
Student life and university tips
Fitness challenges or workout routines
Social media tips or strategies
Parenting hacks or life hacks
Psychological research or studies
Personal branding or career development
Adventure travel and outdoor activities
Finance or investing tips for young adults
Inspirational stories about overcoming adversity.
Why Topical Relevancy Matters in Blog Content
Topical relevancy is an essential aspect of blog content creation. Topical relevancy means that you are covering several topics under the same category of information.
For example, let's say you have a site on butterflies, covering the species of butterflies, their lifecycle, and their habitats are all relevant topics to the main category. You wouldn't want to write about mammals on that site, because then that topic may be irrelevant to the topic of butterflies entirely.
Creating content that is relevant to your niche will demonstrate your expertise and knowledge in that area, subsequently building your authority and credibility.
Topical relevancy plays a crucial role in search engine optimization and rankings. When you create content that matches in topic relevancy, it signals to search engines that your blog is a valuable resource on that topic.
As you cover a topic in-depth, search engines can determine your level of authority on that subject, which can improve your rankings and increase the visibility of your blog.
Creating content that is topically relevant is also vital for keeping your readers engaged, increasing their opt-in rates, building your authority and credibility, and improving your search engine rankings.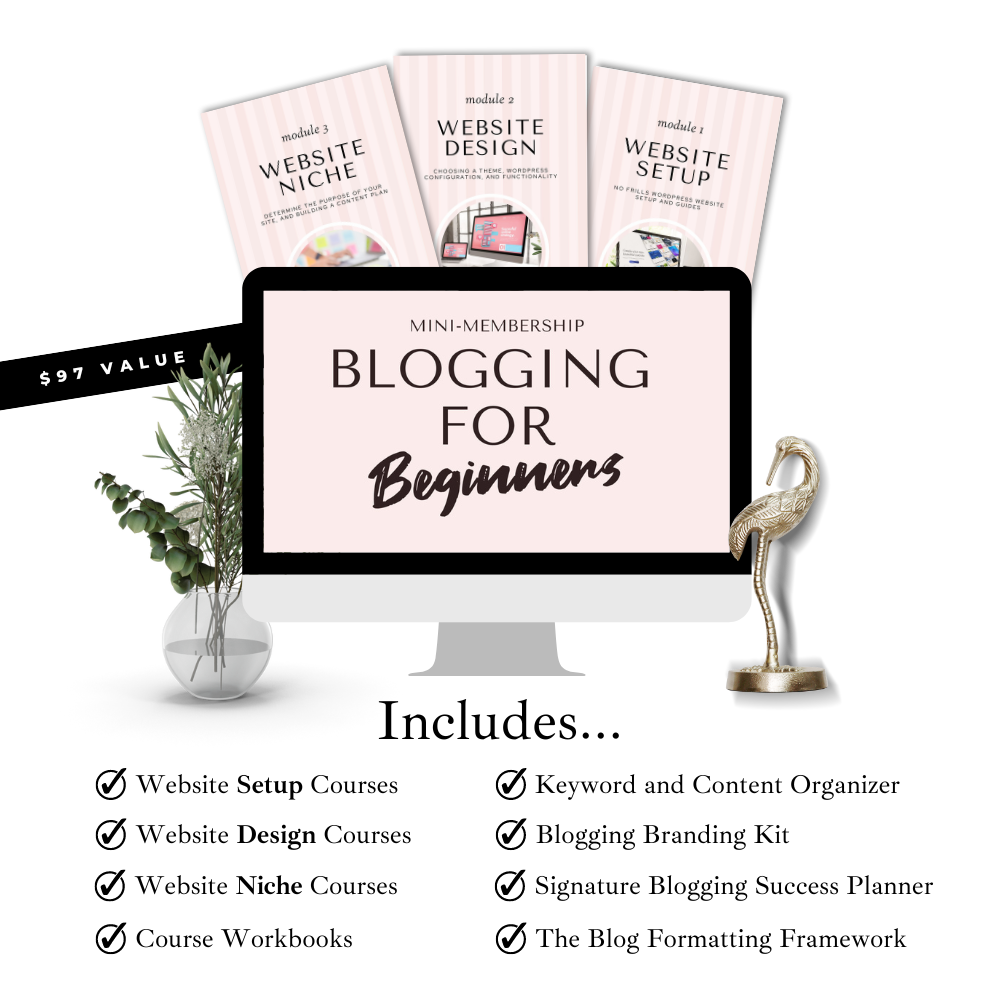 Are you New to Blogging? Join Blogging For Beginners Group
If you're interested in learning how to start a successful blog, I offer a supportive and interactive Blogging for Beginners program that you can join. It includes a twice-monthly LIVE Q&A group where you can ask any questions about blogging as a business and also get interactive walkthroughs, and troubleshooting.
The Blogging for Beginners program also includes a three-tier course, that will take you from NO website to a fully niched site with a clear purpose and all the bells and whistles you need to succeed. All you have to do is show up and be consistent, and success is inevitable! We're here to support you every step of the way, and we can't wait to help you get started on your blogging journey!