Repurposing content means taking existing content and using it for different purposes, such as creating videos or infographic templates.
There are several ways to repurpose your content for other platforms, and this article shows you seven (7) ways to repurpose content for other platforms.
You can use all of these methods or just one method in your content creation process.
But before that, we should ask a few important questions to get the most out of your content marketing strategy and to make sure your content is effective.
Why Should I Repurpose My Content?
Repurposing your content will help you increase your reach by using material that has already been researched and tested.
Not to mention, it will also save you time and energy from doing time-consuming tasks such as: keyword research and creative writing.
If you already have a source of long-form content on one platform, then by repurposing your content – you can use another platform to get even more people to see it.
Also, it may help build overall brand awareness which can provide further opportunities for growth and recognition (i.e. like links back to your website or social media accounts).
How to Create a Content Repurposing Workflow?
A good content repurposing workflow would include taking your long-form content blog post and extracting quotes and statements to post on Facebook, Twitter, and Linked-in. Take that same content and repurpose the material into infographics, videos, and images that represent the content. 
Creating a content repurposing workflow can be personalized or standardized, and will include customizing existing content to a variety of formats.
Repurposing content means taking existing material and adapting it for another platform.
If you're writing a blog post, you might decide to turn it into an infographic instead.
Or maybe you'll take an e-book and convert it into a video course.
It really depends on what type of content you're working with. But before you start creating new content from old content, there's something else you need to consider first: How will you track all this content?
To help you manage all this content effectively, here is a basic list of distribution channels you can get started with.
| | |
| --- | --- |
| Platform | Style |
| Blogging Platform | (WordPress) Original Blog Post |
| Facebook Page or Group | Social Post highlighting main-points with an Image and URL |
| Linked-in | Social Post highlighting main-points with an Image and URL |
| Twitter | Short Post highlighting main-points with an Image and URL |
| Instagram | Image with overlay and caption with ideas from the blog post |
| Email Marketing | E-mail your subscriber list 2-3 points from your latest blog post with URL |
| Video | Generate an audio-video content reproduction of your blog post |
For a more in-depth overview of how exactly you can start repurposing your content, ahead is a detailed process for each platform.
7 Ways to Repurpose your Content
The Internet has made it easier than ever for businesses to reach their target audience worldwide.
However, this also makes it harder for them to stand out, and raises the bar for "high-quality content".
In order to grow your web presence, you need to be discoverable and visible. One way to accomplish this is through content marketing.
Fact: In today's digital age, most companies rely heavily on content marketing to stay relevant.
According to Hubspot, 82% of marketers say their company uses content marketing as a primary form of communication.
The amount of content marketing worldwide is expected to increase 14.8% year after year.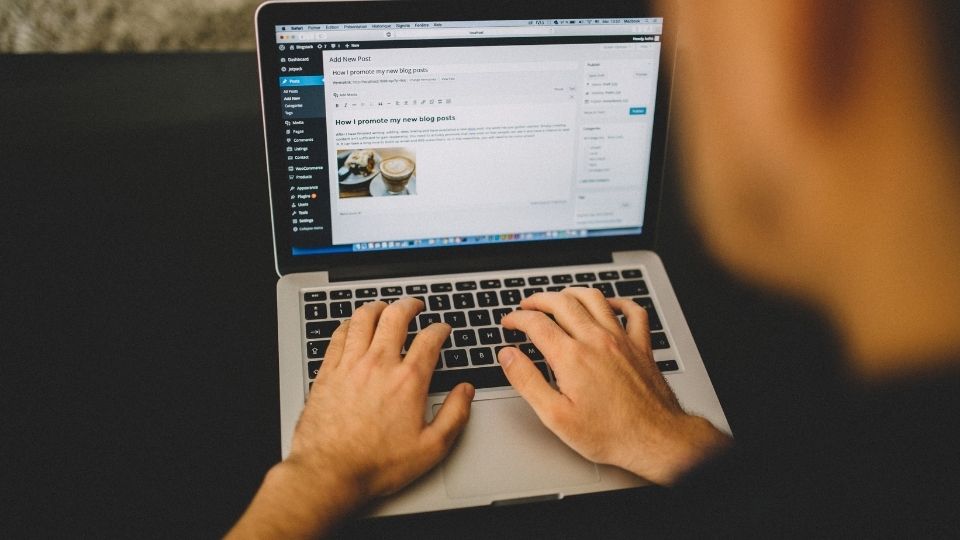 1. Recycle Content from Old Blog Content
When it comes to repurposing content, aged blog content is always a safe bet. Why? Because it has been given an opportunity to rank in search engines and set an expectation with performance.
If your old blog content was performing well in the search engine, it is likely that it will also perform well on other platforms. If you are able to find a topic on your website that has high engagement and click-through rates, it would probably be a safe bet to go ahead and repurpose that content for other platforms.
Generally, topics that are considered "evergreen content" tend to have good ranking potential and will likely perform well as social media content as well.
So, when you're trying to come up with ideas for reusing old content, look for topics that had lots of traffic around the time you published the original piece.
Actionable Steps:
Make a list of the best pieces of content or popular posts on your website
Select one of the top-performing content pieces to repurpose
Design an infographic or pin in Canva using the main points of that original post
Fashion an Email newsletter covering a brief point of that article and call to action "read more"
Pull some statements from the original blog content and convert it into social media posts.
Mark off the marketing channels you've redistributed the content on
In the examples above, you have repurposed your existing content in 3 different ways; by creating visual content, email content, and social content.
Major Blogging Tip:
Use SimilarWeb to find other sites that get a lot of traffic from the same niche as yours.
Once you find the websites that are similar to yours, see what kind of traffic they receive.
If their audience demographics match yours, you could create a content strategy that is similar to their original content and adapt it to your own site.
2. Convert any Blog Post to 30 Facebook Posts
Facebook has become a huge part of our lives. Everyone uses it, and it is probably one of the most active social media platforms on the market.
That's why it makes sense to try to maximize the number of times you post to Facebook, subsequently reaching a wider audience. And that's where this tip comes in handy.
Actionable Steps:
Select thirty (30) statements from the blog article of choice – making sure each statement conveys a good message about the entire article.
For example, for this article, I would select the following sentence and post it to Facebook as a post with a picture and a URL back to this post. Repurposing content will help you get the most value from your content efforts. I would now select another 29 sentences in this post to syndicate over to Facebook for this single blog post. Be sure to join my Facebook group to see all the action.
3. Convert any Blog Post to 30 Twitter Posts
Twitter is another social media platform that many individuals use.
That's why converting a blog post into tweets might seem like a good idea to boost visibility. After all, who doesn't love free marketing?
But, before you do this, make sure you understand how Twitter works. It's different from Facebook in many ways. First off, Twitter users only share 140 characters at a time. That means you need to choose and condense your statements into fewer words.
You can use the same methodology for Twitter that you would use for Facebook. Don't forget to add relevant and popular hashtags.
Actionable Steps:
Take each paragraph and break it down into individual sentences.
Then, simply copy and paste those sentences into the body of your tweet. It's that easy!
You can create multiple tweets using this method.
Don't forget to include links with all of your posts. That way, anyone who follows you will be able to click them and read your full article.
If you're having trouble figuring out how to convert a blog post into tweets, there are plenty of apps that will help you. One example is SocialPilot. With this tool, you can easily turn your blog posts into tweets.
You can even set up automatic tweets based on certain events.
4. Convert any Blog Post to Several Linked-in Posts
Linkedin is a social network that's similar to Facebook. However, it focuses more on business than personal connections. Simply it's the most effective social media channel for businesses. Hands down.
So, if you've got a blog that primarily discusses personal topics, it would be best to avoid linking your profile to it. Otherwise, you'll end up losing followers because they are there for business, not pleasure.
Instead, use your professional page to display your expertise, authority, and trustworthy content (EAT content). This is the place where you discuss things such as work experience and other relevant information
How to convert any blog post into many LinkedIn posts?
Select your professionally relevant content, take some lines from those articles and link to the entire article.
You can also syndicate your blog posts, by taking the original content and adding it to linkedin as a post followed by "this post was originally posted on nameofurl.com here." These backlinks are no-follow, so there should be any worries regarding syndicating your existing content. This is not repurposing, but content syndication.
Use some tools like Hootsuite, Buffer, and Sprout Social. These tools allow you to schedule your Linkedin Posts and updates automatically.
What You Need To Know Before You Post on LinkedIn
LinkedIn's audience is anything but captive. Users spend most of their time on LinkedIn looking for jobs or business opportunities. They aren't interested in posting pictures of themselves or sharing silly memes.
LinkedIn is an online professional networking site used by millions of people around the world. People use LinkedIn to connect with others, learn about new opportunities, and stay up-to-date with industry news.
Content marketing is hard on LinkedIn because there are many people using the platform. You need to be unique and stand out among the competition. There are a lot of people trying to get attention on LinkedIn.
Also, an important point, the biggest issue in this discussion should be quality. Think about your LinkedIn network as a mastermind of trusted friends. The network consists of mentors, mentees, influencers, professionals, and people of high net worth. Pretend you're seated around a table with them, and think about what you want to say.
Consistency. If you want to increase your engagement, then you should post regularly. You should also use strategies such as posting links, images, videos, and questions.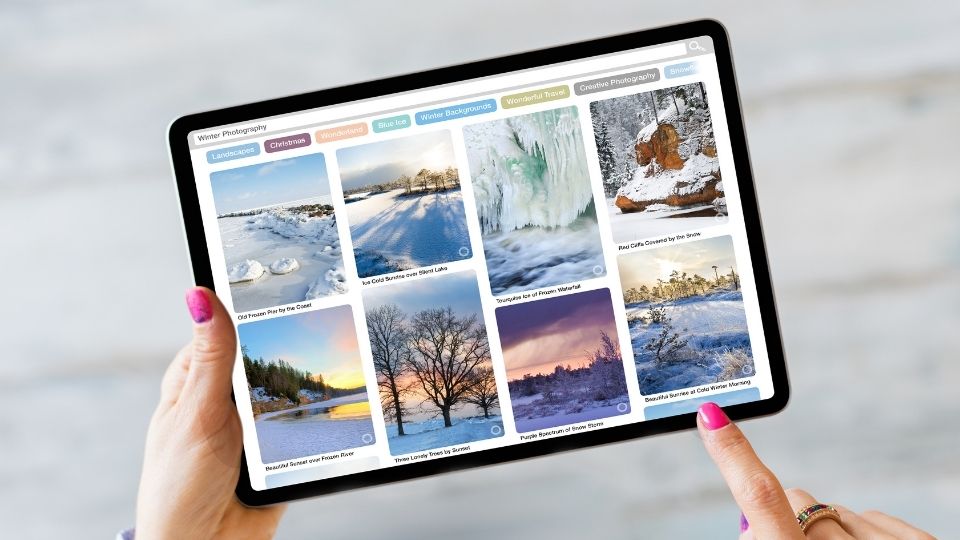 5. Convert any Blog Post to Several Pinterest Posts
Pinterest is another great social media platform that's perfect for sharing images. It's also a good place to promote affiliate products.
That's because many users visit the site just to browse through pins to get a visual perspective. Once they see something they like, they are likely to click through to the website, and give you an impression, or if you are lucky a purchase.
Actionable Steps:
Go to Canva (a free account works just as well for this) and create numerous Pinterest-sized images for one blog post.
Using this blog post as an example, I am creating the following pins to post:
Try to include a clear description for every pin, including your target keywords, and pin to a relevant board that has also been optimized for the Pinterest search engine.
Alternatively, you can use the "Pin it" button to add an image to your board – From your blog post (which is even more attractive). Follow these blog-post Pinterest Image guidelines to keep your images optimized for your website loading speeds and Pinterest.
Buffer is a free tool that lets you schedule all of your Pinterest social media updates in advance. You can use this to easily convert your blog posts into Pinterest pins.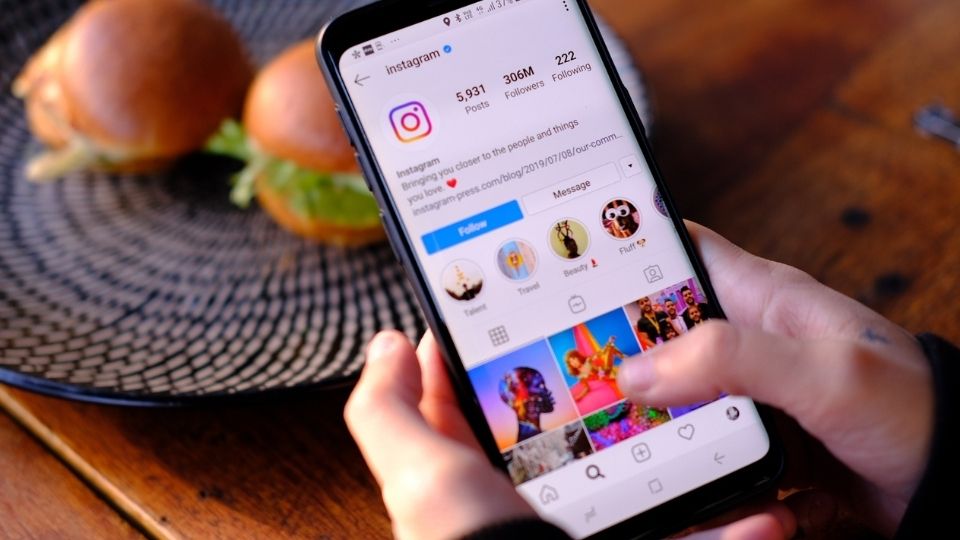 6. Convert any Blog Post to Instagram Content
Instagram is a popular photo-sharing application owned by Facebook. Like Twitter, it's a great way to build brand awareness and drive traffic to your website.
And because it's based around photos, it's a natural fit for promoting affiliate products. That's because many users visit Instagram to look at beautiful pictures.
To convert any blog post into Instagram content, simply take a screenshot of the article's featured image and then upload it to Instagram and put a small description combined with a set of hashtags related to the topic.
You will need to add all your links to a page that will be featured in your profile's bio. This is the only setback, but engaging with users on the platform will help drive those people back to your profile where they will click your bio link to learn more about you.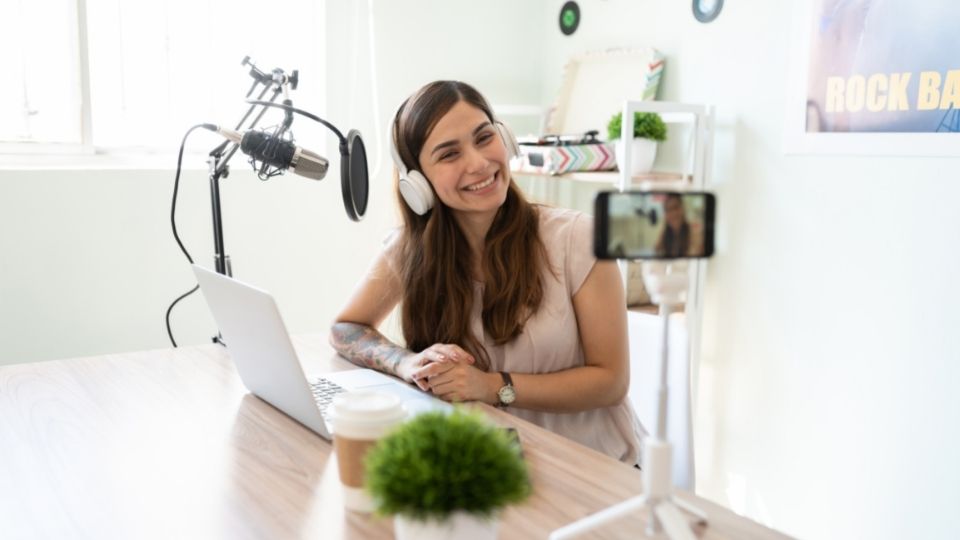 7. Convert a Blog Post to Video
Video marketing has become an essential part of digital marketing. And bloggers are among the biggest proponents of video. They understand its power to attract readers and encourage engagement.
But when it comes to turning a blog post into a video, there are several different ways to approach it. Some are better than others. So let's examine two of the most common methods.
The first option is to simply upload the entire article transcript to YouTube with video to provide a visual context and backdrop. While this method works fine, it requires a lot of time and energy. Plus, managing a whole library of videos will take up a lot of hard drive space.
Another good option is to take important points made in an article (similarly to what we do above for every other platform) and create a corresponding series of short clips. As an example, each bullet point in this article can be converted into a 2-3 min video on how you can repurpose content into various formats.
Using text to video AI generators
Text-to-video AI is the process of taking a written description and turning it into an animated movie. It's a great way to create video content for your website or social media pages.
There are many tools available online that allow you to create a video from scratch, but using AI text to video software can help accelerate this process.
Most of these programs are free or Freemius, easy to use, and require no coding skills. You simply input the text you want to appear on the screen and select the style you prefer. Then click "Generate."
Once the program finishes creating the video, you can download it directly to your computer or save it to your cloud storage account or even upload it to Youtube.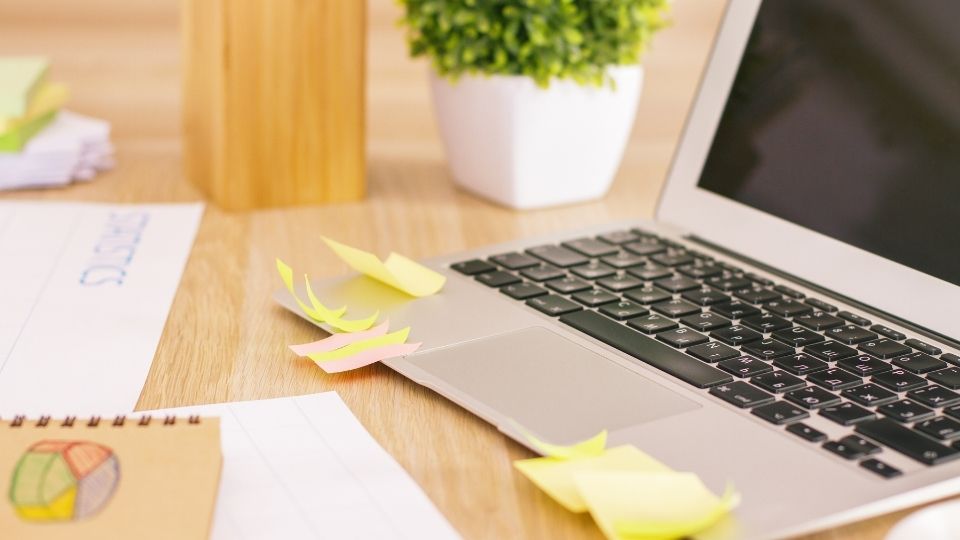 Best Text to Video AI Generators
Ever wished you could easily convert long-form text or video into some short, and shareable videos? You can easily do this with Pictory. Just sign up, upload your text, or long-form video, and Pictory will create an interactive, animated story or long-text transcript that will be perfect to share on Facebook, Instagram, Twitter, or any other social network.
2. Synthesia
Synthesis is an AI video creator with a mock person – known as a humanatar. It allows you to create professional-quality videos from a text in almost 50 languages, without any actors, cameras or microphones. It's ideal for small businesses that need extra content but can't afford to hire professionals, or for people who want to create videos for personal purposes.
Synthesia allows you to create video content using text. You can write your own scripts or choose from more than 40 prewritten ones. Once you're done writing your script, you can upload it to Synthesia and then download your finished product. If you'd like to add subtitles, you can do that too!
Some setbacks with this program is that it takes a while to create a video, and almost every other feature is an upsell. We have unlimited credits with our plan!
3. InVideo
InVideo makes creating professional-looking videos simple. You can choose from hundreds of pre-designed templates, or create your own unique design. Once you've added in your text, you'll see the results instantly. You can also upload your own images, music, and even voiceover. Your videos will then be automatically optimized for social sharing.
This tool allows you to create all kinds of videos, including memes and other types of videos. You can also create presentations, slide shows, and even videos for your website.
4. Synths Video
Synth Video is a free tool that turns any written text into an animated video. You can select from more than 45 different avatars, including celebrities like Barack Obama, George Clooney, Oprah Winfrey, and Bill Gates. Once you've selected your avatar, you simply type in your text and click "Go!" Your video will then be automatically generated. There's no need to edit or upload files. Everything is done for you automatically.
Create your own videos using our free online tool. Upload them to Youtube, Vimeo, Dailymotion, Metacafe, or any other site that accepts video files. You can even create a playlist of your favorite videos and share them with friends.
5. Veedio
VEED.IO is a simple video creation platform that allows users to quickly create high-quality videos. Anyone with minimal knowledge of video editing can use it to create beautiful videos with just a few clicks. Users can customize everything from the background to the text, and add different effects like filters, transitions, and animations. There are also many ready-made templates available for free.
You can also create videos using different themes. You can choose from several themes depending on what kind you want to communicate through your video.
6. Lumen
Lumen 5 is a video-making tool that helps you turn any image into a beautifully animated story. Lumen 5 is a great tool for creating engaging videos that can be shared across social media platforms like Facebook, Instagram, Twitter, etc. Lumen 5 also allows you to add music to your videos using its built-in AI algorithm.
It's easy to use, just upload your text and choose a layout. You can even change the colors and fonts of your text! It will find a perfect layout for you and overlay it on an awesome background. Very aesthetic.

Summary of Repurposing your Content
It doesn't make sense to create content from scratch.
Repurposing your content is a great way to get more mileage out of what you already know and what already works.
So whether you're planning to send some content to your email list, designing a cheat sheet lead magnet, or are considering ways on increasing your organic traffic; repurpose your existing content.
It doesn't matter how many times you've done it before. As long as you continue to produce quality content, you'll be making the most use of your social channels and content formats.
Stay tuned to this article as I provide updates on the 7 ways I've repurposed this article.