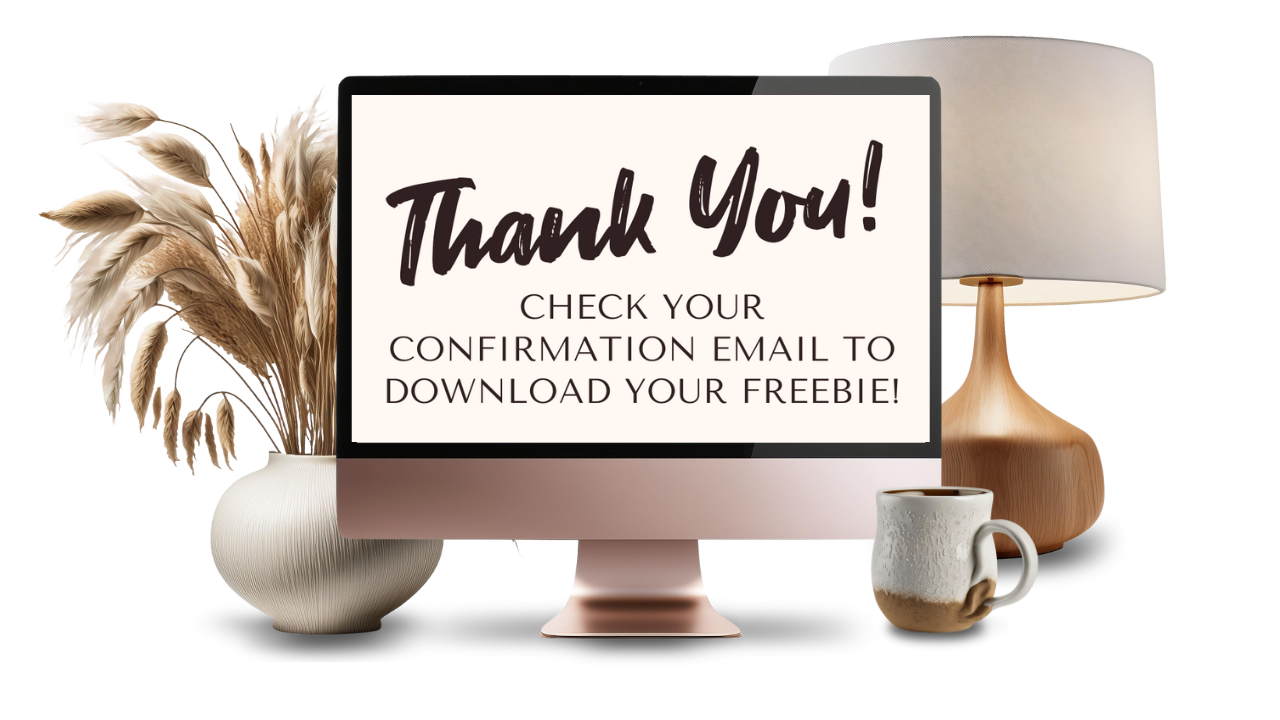 Also, make sure to check out our amazing resources below!
Join the Blogging for Beginners™ Club to Start Earning Money Online✨
Do you want to get into the world of making money online? Did you know after building our your website, you can monetize it?
You can run Advertisements on your website, promote affiliate links (products, services), and more to start earning money – and the Blogging for Beginners™ Club will help you get there!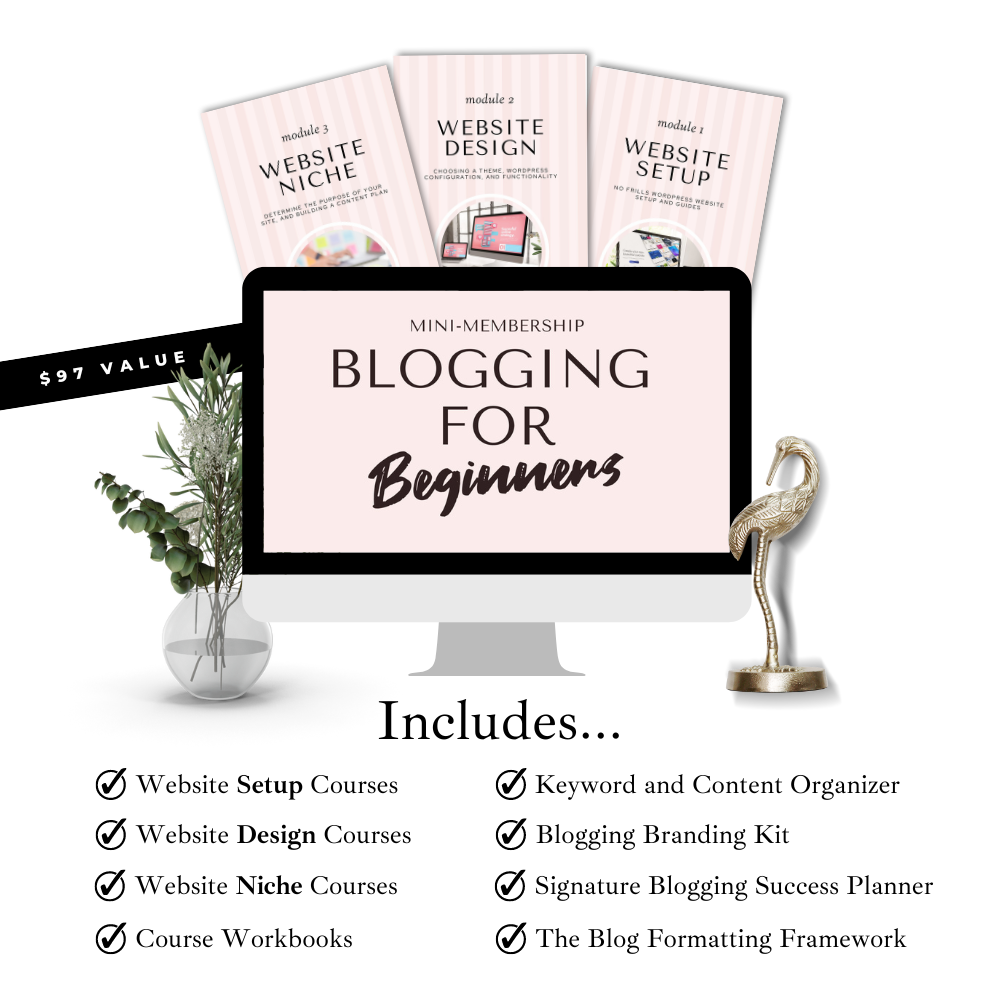 ---
Blogging for Beginners Course Free Preview
Not sure if you want to join the Club? Not only does it cost less than a Starbucks latte 😮 – But it's straight to the point NO frill NO fluff material 🤩
And you can get a free preview of that material in our portal. All you need to do is sign up to be a Free Content Studio member, and you will get access to the lesson "Backing Up Your Site" course.
Knowing how to back up your site is essential, but not many people know how to do it, or do it as often as they should. Unfortunately, starting a monetized niche website isn't as easy as it seems, and many people have found themselves trying to troubleshoot website issues, and at a lost of what to do next?
Successfully Build a Website from Scratch
You want to get started with a niche website but you don't know how to connect your domain to your hosting and need an easy to follow blue-print.
Once you have a website up, what do you do next? What do you post? How do you get your website showing results on search engines?
You want to see how your website is performing but you don't even know where how to get that done, and how to strategize beyond that data.
You know you want a website but you don't know if you should niche down or niche outward to target more visitors and customers?
You'd love to have a product shop, or a news site or an awesome niche site with good branding but you're missing some information or direction to get that started.
Join the Blogging for Beginners Club
Successfully Build a Website from Scratch
Building a Niche Website should be so streamlined that you could build several of them in a week, and even list them for sale at $1,000 a pop each. Ideally, you also want to build one – or two, for yourself so that you can grow them into revenue generating assets.
Cash flowing website properties – They exist, and it's your turn to start raking in all the 💰 moneybags💰.
Here – in the Blogging for Beginners™ Club, we gear you up to reach that financial success. Once you get your website setup, designed, and niched down – you will be ready to hit the floor running💨.
Join the Blogging for Beginners Club
Here are the Steps to Your Success..
Setup
Instead of piecing together whatever you can find online to get a website up – you can get all the technical aspects of your website established, so you could move on to the fun work.
Design
Make your website look great without having to deal with an off-shore design company. Use our simple and easy design instruction to make your website stand out!
Niche
Figure out how you are going to niche down your site, maybe you want to touch on various topics, or you want to focus on a sole goal and action-strategy – Here is where you will define your niche.
---
What's Included
So many resources are available to get you started on your Beginner Blogging journey – and we are here for it!
Weekly Live Q&A Sessions
Tune in to our facebook group to ask questions to Coach Josie, and other Blogging Success coaches. This is a great way to get all your questions answered, and also workshopped online – so you always know what to do next.
Keyword and Content Organizer
Something often overlooked by people starting a website, is efficiently keeping track of your content , keywords, expenses and so on. Our Keyword and Content Organizer is design to help you streamline your content output and overall content strategy.
Niche Website Branding Kit
Obtaining trust from cold traffic will require good and established branding elements from a proper logo, to cohesive typography and graphics, creatives, and color schemes. Hone in on your websites branding to build brand awareness and trust.
Signature Blogging Success Workbook
Working through all the details of your website project will require good oversight, and attention to detail. You can make sure you've covered all the bases with this Signature Blogging Success Workbook that has been designed for the beginner blogger.
Join the Blogging for Beginners Club
Why Join Blogging for Beginners Club?
Blogging and Content Creation for the web can be a long and lonely experience, you shouldn't have to do on your own.
Joining this club gives you access to a community of like minded individuals who are on the same niche website building journey, blogging coaches and mentors that have experience, and resources you wouldn't find anywhere else.
---
Got questions? We got answers!
What Value Will I Get from This Group?
With the guidance of Coach Josie, and the Blogging for Beginners community, you will master the skills of starting an online business – from building a website, to mapping out your content structure, writing style, traffic generation, and of course learning about the best keyword opportunities for your niche site.
You will be able to launch a niche site quickly and be ready to pump out content in no time, and with our bi-weekly Live Q&A's, you can ask coach Josie questions that you may need answered or workshopped.
How does the pricing work?
The pricing for the Blogging for Beginners program is very simple, it is just $7/month for as long as you are enrolled in the program. The program is designed to help you figure out how to get started with you niche site project, what aspects of the site need your attention, and how to start the content creation wheel to begin earning $$$$.
How do I communicate with my Coach?
To communicate with Coach Josie, you can ask questions in the Blogging for Beginners Group, and also reach out to her personally during her scheduled Live Q&A sessions to ask questions directly and get solutions and ideas workshopped in real time.
---
Start your journey to earning money online
Hundreds of thousands of people are earning money through their niche site projects online, you should begin your journey as well.
Our guarantee is straightforward – you will learn what you need to, there's no frills or fluff and the course content is very hands-on and completely guided.
Our team has extensive experience in content creation for the web, from publishing to automating social media posts – we will leave no stone unturned.
Our goal is to ensure you are setup and ready to start monetizing your website as soon as possible with the right strategies in place.
We're want to build a long-term relationship with you to see you on your journey to complete financial success in your niche site pursuit.
hi! I'm Josie…
Thank you so much for reading all the way down to the bottom of this page!
I am so excited that you are here, and have considered the blogging for beginners club as a starting point for your journey into niche website building, flipping, and earning!
As you know – there is an immense amount of potential when it comes to publishing content for the web, and for social media platforms.
You can monetize your content, your videos, and your influence. I would love to show you how!
Sincerely, Josie
Don't Forget about the Blogging for Beginners Course Free Preview
If you haven't enrolled into our Blogging for Beginners Club yet, you can get a free preview of our blogging for beginners course called "backing up your site" – Just sign up as a Free Content Studio member to get access today.