Sale!
The Marketing Business Planner
The Marketing Planner is for content creators, bloggers, and vloggers that want to develop a content strategy that will help grow and nurture a following. 
Whether you want to build up your social media profile or improve your content production process, this self-guided Marketing Planner has been designed to help you streamline your digital strategy. 
The planning process starts by writing down goals and weekly action items that will help produce results. 
Studies have shown that writing down your goals, makes it more likely that you will achieve those goals. Individuals who actually write down their goals are 33% more likely to have success in their endeavours than those who do not. 
Description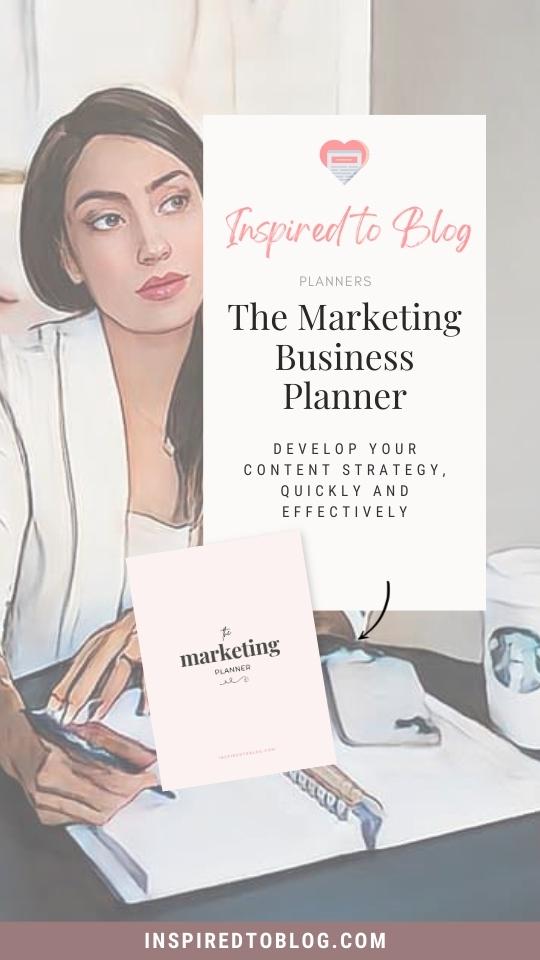 From setting a blogging plan to establishing your marketing goals, it's important to bring all these aspects in alignment with business priorities. 
Do you want to get more traffic?
Do you want to make more sales?
Do you want to nurture your existing audience? 
Determining where you will put all your marketing efforts in advance, will help save you time and energy down the line.
The Marketing Planner includes sections that will allow you to work through your business ideas.